Parents, Families and Friends of Lesbians and Gays (PFLAG) is an organization that embraces LGBTQ people.
History of PFLAG
The concept of PFLAG dates back to 1972 when a young man was attacked at a gay rights demonstration in New York City. His parents saw the attack on television and the absence of intervention.  Later that year his mother, Jeanne Manford (1920 – 2013), marched with him in New York's Pride Day parade and a short time later she was persuaded to begin a support group for parents of gay and lesbian children. In 1979, following the National March for Gay and Lesbian Rights, representatives of various parent support groups met in Washington, D.C., and two years later they launched a national Parents FLAG  (Parents and Friends of Lesbians and Gays) organization. In 1993 they added "Families" to their name.
Today PFLAG or similar organizations operate in at least 17 countries around the world.
PFLAG Canada
PFLAG Canada is a national charitable organization, founded by parents, that offers support, resources, and education to individuals and families on issues of sexual orientation, gender identity and gender expression. Local support is provided by chapters in communities across Canada, and PFLAG Peel Region is one of the chapters.
PFLAG Peel Region
Please see our ABOUT page to learn more about who we are, our CONTACT page for how to reach us by email and phone, and our EVENTS page for information about our support group, educational outreach, and local community events.  The RESOURCES page has numerous links to local and online resources and reading material, etc.
                         DONOR RECOGNITION
PFLAG Peel Region relies on donations to fund projects and educational events, purchase materials and pamphlets for outreach, and buy books for lending out at the support meetings. We wish to say a huge THANK YOU! to the community organizations and businesses that have provided monetary support to PFLAG Peel Region.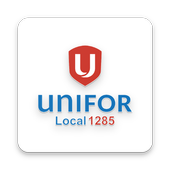 Gay Straight Alliance